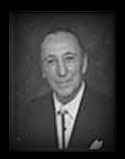 Thomas Degnan
1909-1997
Firm Profile and History
The Law Firm of Camrud, Maddock, Olson & Larson, Ltd. offers a wealth of professional legal services, practicing across the states of North Dakota and Minnesota. Camrud Law Firm is large enough to offer clients a diversified team approach to solve their problems, but small enough to ensure that each client receives the individualized attention they deserve.
The Firm has a general practice focusing on both commercial and litigation legal work. The commercial group comprises the general areas of real estate practice; wills, trusts and probate; tax and estate planning; corporate and business entity formation and representation; health law; banking law and other areas. The litigation sector is comprised of areas including litigation of business, banking and other commercial matters; employment law; medical defense litigation; insurance coverage questions; negligence and tort litigation; personal injury; products liability litigation; legal malpractice and other professional defense; premises liability; surety and bond litigation; construction law and estate and trust litigation. Lawyers in the firm also undertake representation of selected complex family law and criminal litigation matters.
Founded in 1932 by Thomas Degnan, (1909 to 1997), the Firm got its start working with the insurance industry both in investigation of claims and in the defense of business and injury litigation. From a historical perspective, the Firm has also been closely affiliated with the medical profession. The Firm's business clients include numerous medical providers across North Dakota and northwestern Minnesota. Banking law has also long been an emphasis of the Firm, which is affiliated with many of the local lending institutions and trust service providers. Litigation clients include many health care facilities and other professional entities, as well as their insurers.
The Firm is comprised of nine attorneys and four paralegals. Attorneys and staff are employed on each matter to allow the most effective and productive use of Firm resources to the client's advantage.
Members of the Firm are active in community affairs, with representation on the boards of local governmental, charitable and religious organizations, as well as working with several health care facilities and economic development agencies.
The Firm has always been a landmark business in downtown Grand Forks. For many years, it occupied the top floors of the First National Bank on the corner of Fourth Street and DeMers Avenue. In November of 1999, the Firm moved its offices to the Grand Forks Corporate Center at Fourth and DeMers. The Firm has been pleased to be a part of this community project intended to revitalize the downtown area of the City in the wake of the flooding in April of 1997.