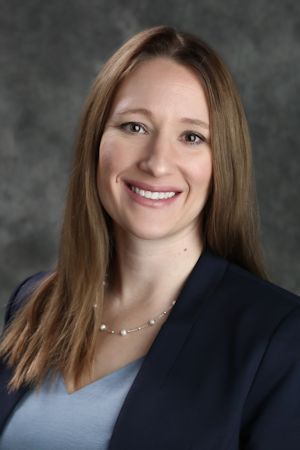 Jacqueline A. Bergstrom
Jacqueline Bergstrom is a native of Williston, North Dakota. She received her Bachelor of Arts Degree in Psychology from the University of North Dakota in 2016. She received her Juris Doctorate from the University of North Dakota School of Law in 2019.
In her second year of law school Jacqueline worked on the Indigent Defense Project assisting in the representation of indigent criminal defendants. Prior to law school Jacqueline worked for law firms in Williston, North Dakota predominantly in the fields of Estate Planning, Real Property Law, Probate and Civil Mediation. Jacqueline has completed the Family Mediation Seminar through Sustainable Solutions in Grand Forks, North Dakota.
As an associate at Camrud, Maddock, Olson & Larson, Jacqueline's practice areas include business formation, representation, dissolution, real estate law, probate law, estate planning, and the general practice of law.
Jacqueline is licensed in North Dakota and is a member of the Grand Forks County and North Dakota State Bar Association. She is also a member of the Randy H. Lee American Inns of Court.