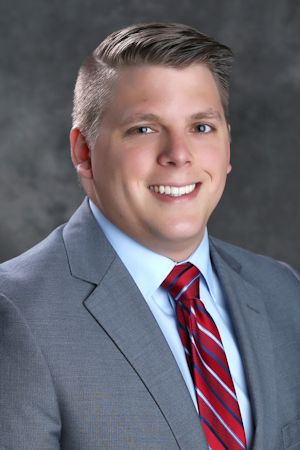 Tyler J. Niederwerder
Tyler grew up on a small family farm near Rapid City, South Dakota and moved to Grand Forks in 2008 to attend the University of North Dakota. He graduated in 2012, receiving his Bachelor of Arts in English along with a minor in History.

After a stint in the North Dakota oil fields, Tyler returned to Grand Forks. Interested in pursuing a career in Law, he first started at the Firm in 2013 as an office clerk. In 2014, he began law school and received his Juris Doctorate from the University of North Dakota in 2017.

During law school, Tyler was active in several law school organizations and served as President of the Federalist Society. He also continued his professional relationship with the Firm, working as a law clerk through most of law school.

Tyler is active in the community and his local church where he serves on various committees and assists in teaching a college Sunday school class. His areas of law practice include Real Estate law and Estate Planning, as well as general civil litigation.