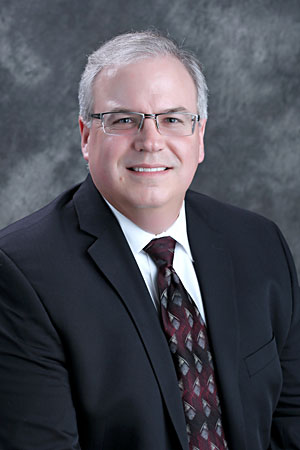 Timothy R. Dittus
Tim Dittus, is a native North Dakotan who grew up in Glen Ullin, North Dakota. Tim attended Jamestown College and graduated from Arizona State University in 1981 and from the University of North Dakota School of Law in 1986. He is licensed to practice in all state courts in the states of North Dakota and Minnesota, as well as the federal courts in the State of North Dakota.
Tim's practice areas include commercial and residential real estate, health law, airport law, commercial law and litigation, secured transactions and related areas.
Tim is a member of the State Bar Association of North Dakota, Minnesota State Bar Association, Greater Grand Forks County Bar Association and the American Health Lawyers Association. He has been appointed by the President of SBAND to serve as a temporary member of the Judicial Nominating Committee in the Northeast Central Judicial District, and is currently serving as vice-chair of the District Inquiry Committee for the Northeastern Disciplinary District where he is in his second term.
Active in issues involving the revitalization of downtown Grand Forks following the devastating Red River of the North flood of 1997, Tim has served on the Grand Forks Central Business District Authority and the Board of Directors of the Downtown Leadership Group. He has also served on a number of Altru Health System boards including the Board of Managers of Altru Support Services, LLC and the Board of Directors of Altru Health Resources, where he served as chairperson. Tim is active in the Grand Forks Lions Club, having served consecutive terms as President and currently serving on its Board of Directors. In recognition of his service, he was awarded a Melvin Jones Fellowship by his club.