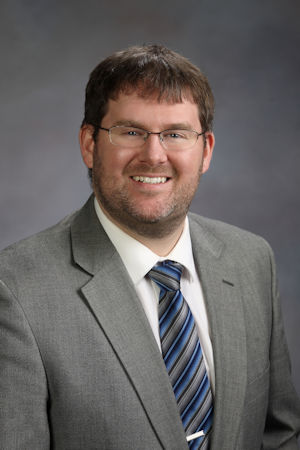 Nicholas S. Stromsodt
Attorney Nicholas S. Stromsodt practices in the areas of estate planning, special needs estate planning, probate, and trust administration. He serves clients throughout northeast North Dakota and northwest Minnesota.

Nick is committed to providing personalized and dedicated representation to each client he serves. He offers solid guidance to North Dakota and Minnesota residents, designing legal solutions with their best interest in mind. Nick prides himself as a solution-oriented lawyer focused on recognizing, understanding, and accomplishing his clients' goals and needs in a way they can understand and appreciate. Nick is experienced with estate planning, trusts, wills, estate administration and real estate transactions.

Nick grew up in Bismarck, ND and received a bachelor's degree in Criminology from the University of Minnesota Duluth in 2009. He went on to earn his law degree from the University of ND School of Law in 2012, having graduated with distinction as a member of the prestigious Order of the Coif, comprising the top 10% of his class. Nick is a member of the State Bar Association of ND and MN. He is also a member of the Greater Grand Forks Bar Association. Nick has earned the recognition of Super Lawyer Rising State 2020-2023 . He also earned the ranking of Eagle Scout with the Boy Scouts of America.